Madeline Kuzak - Bower of Bliss
Nov. 2020


Train Tracks
graphite and acrylic paint on paper
14 x 17 in / 35.6 x 43 cm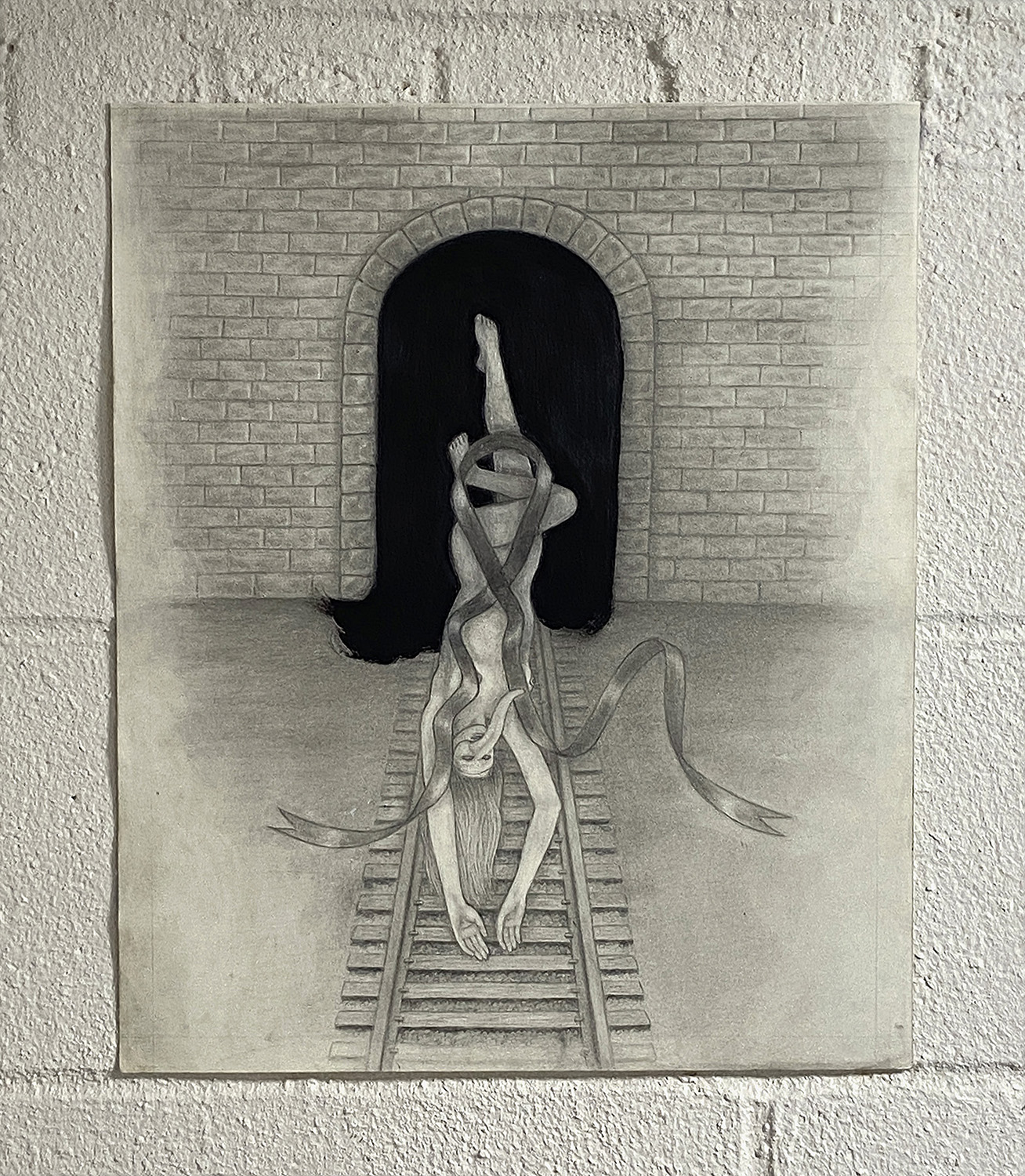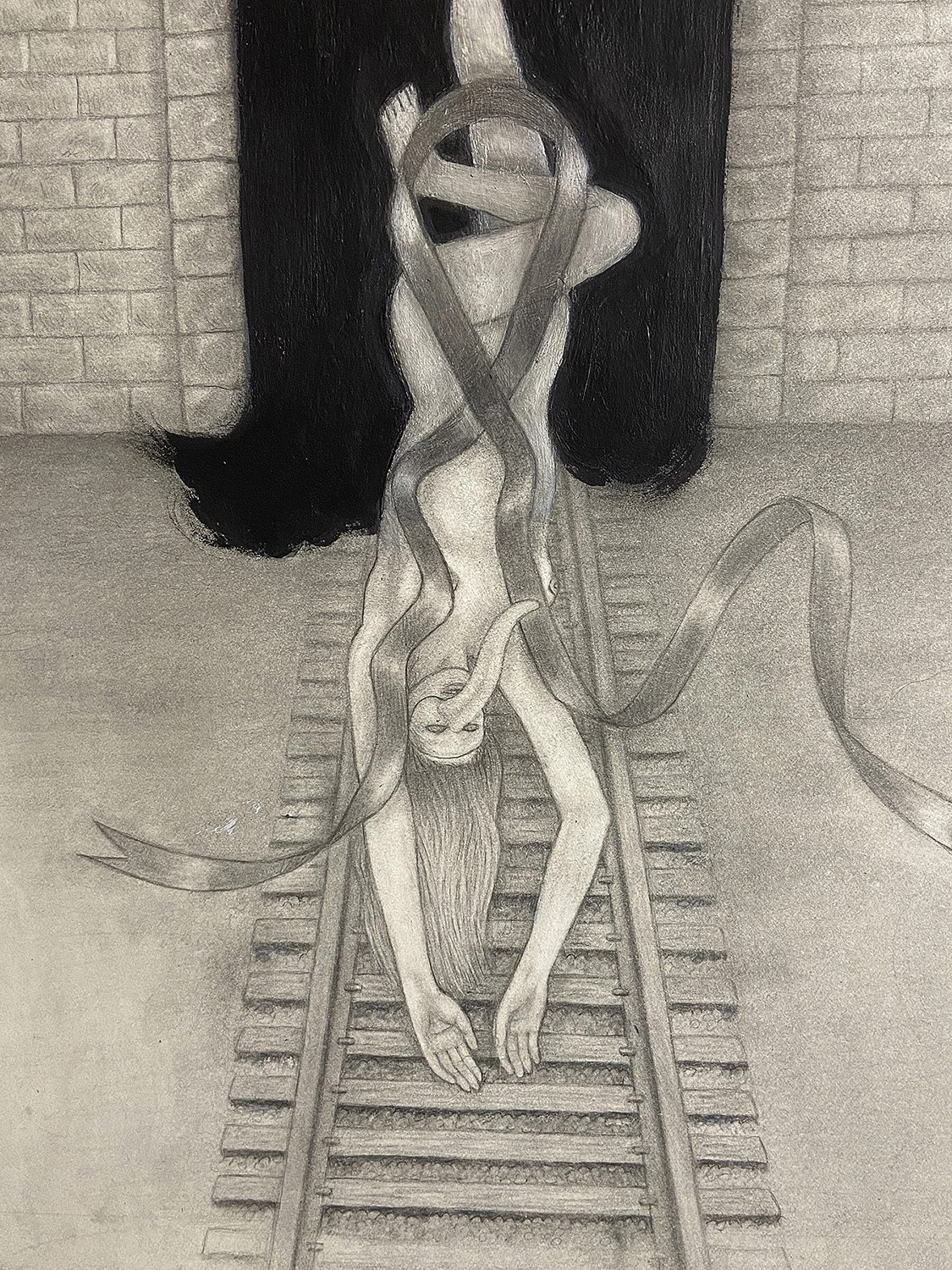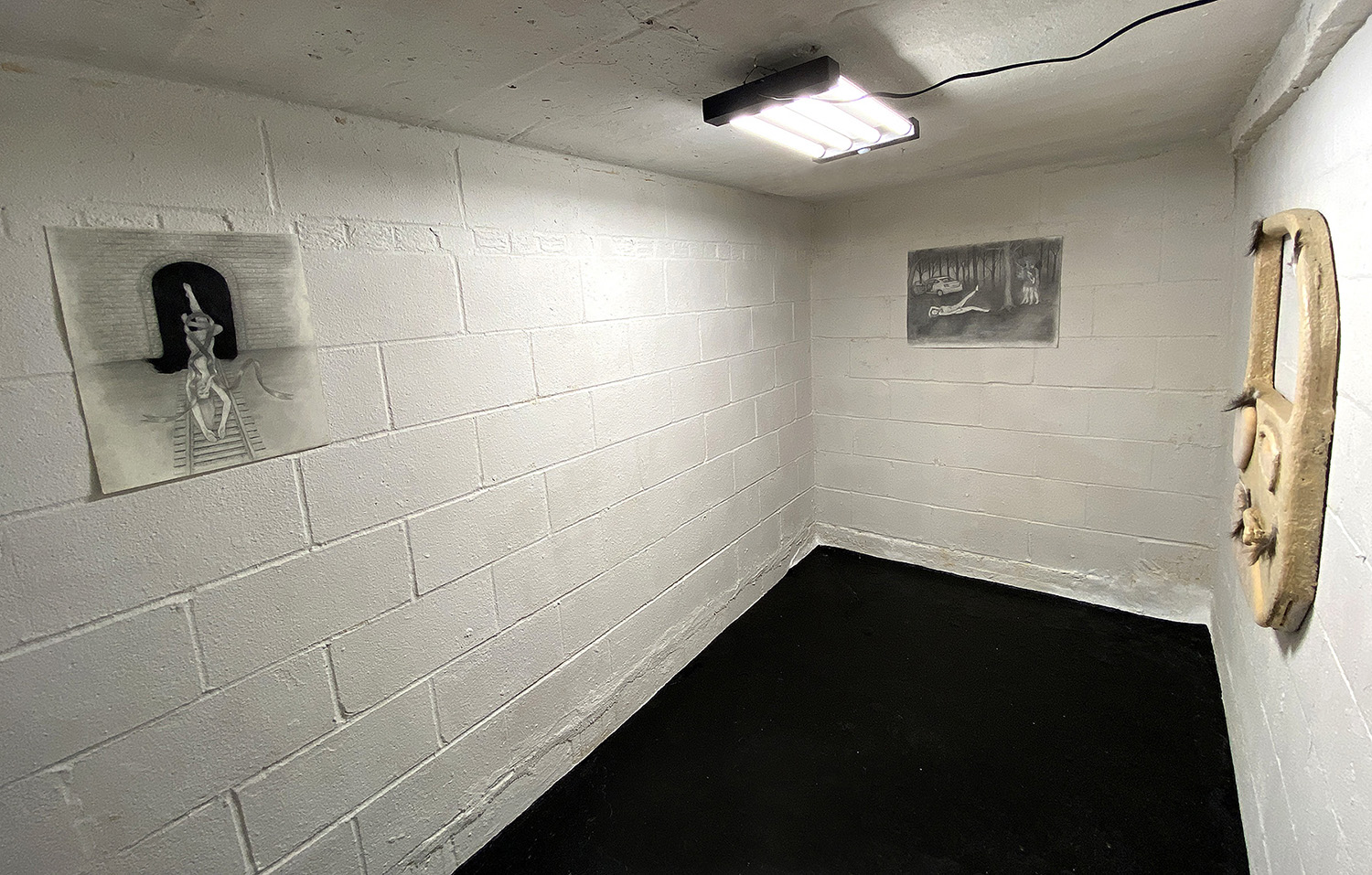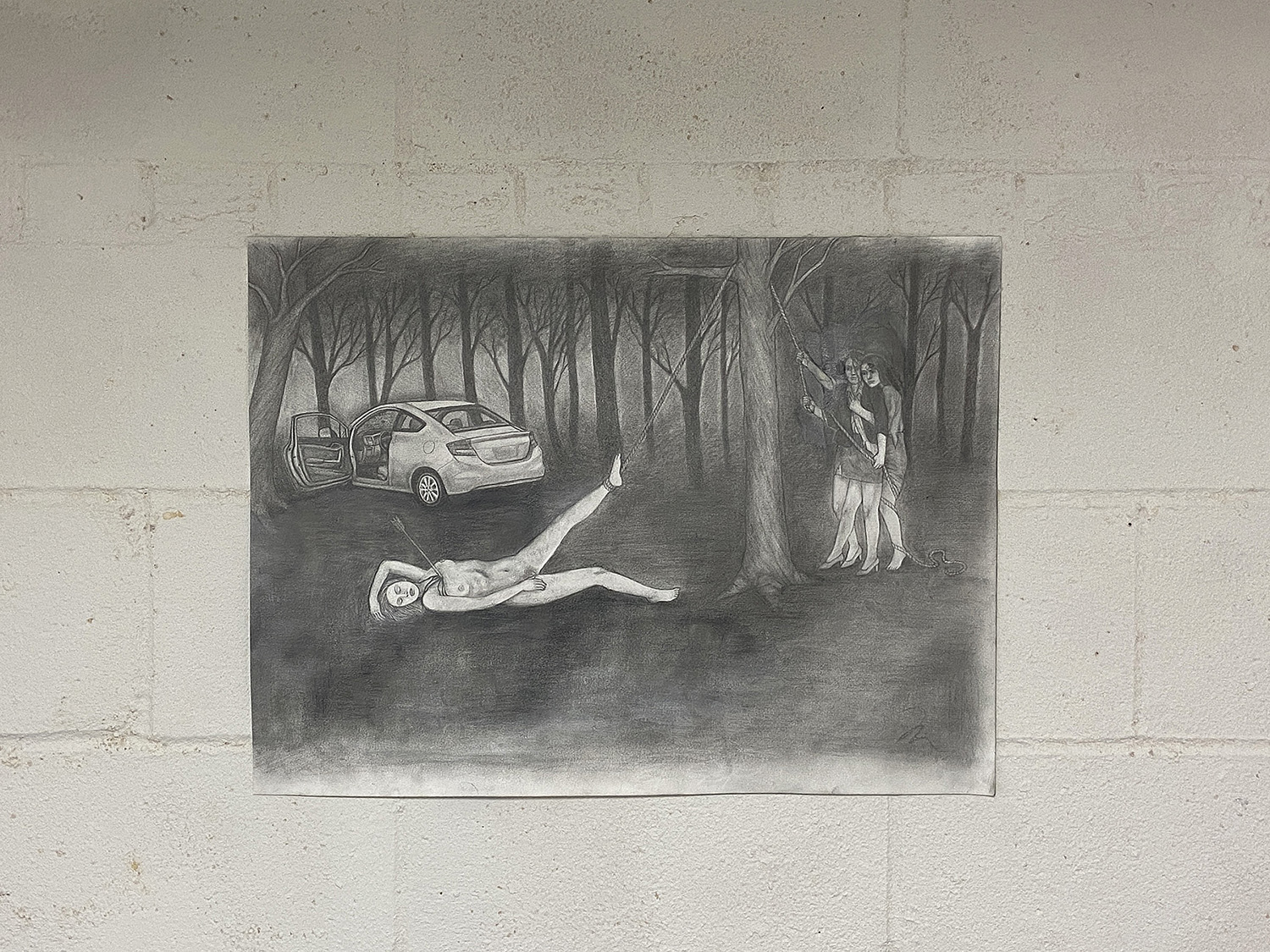 Bower of Bliss
graphite and acrylic paint on paper
18 x 24 in / 45.7 x 61 cm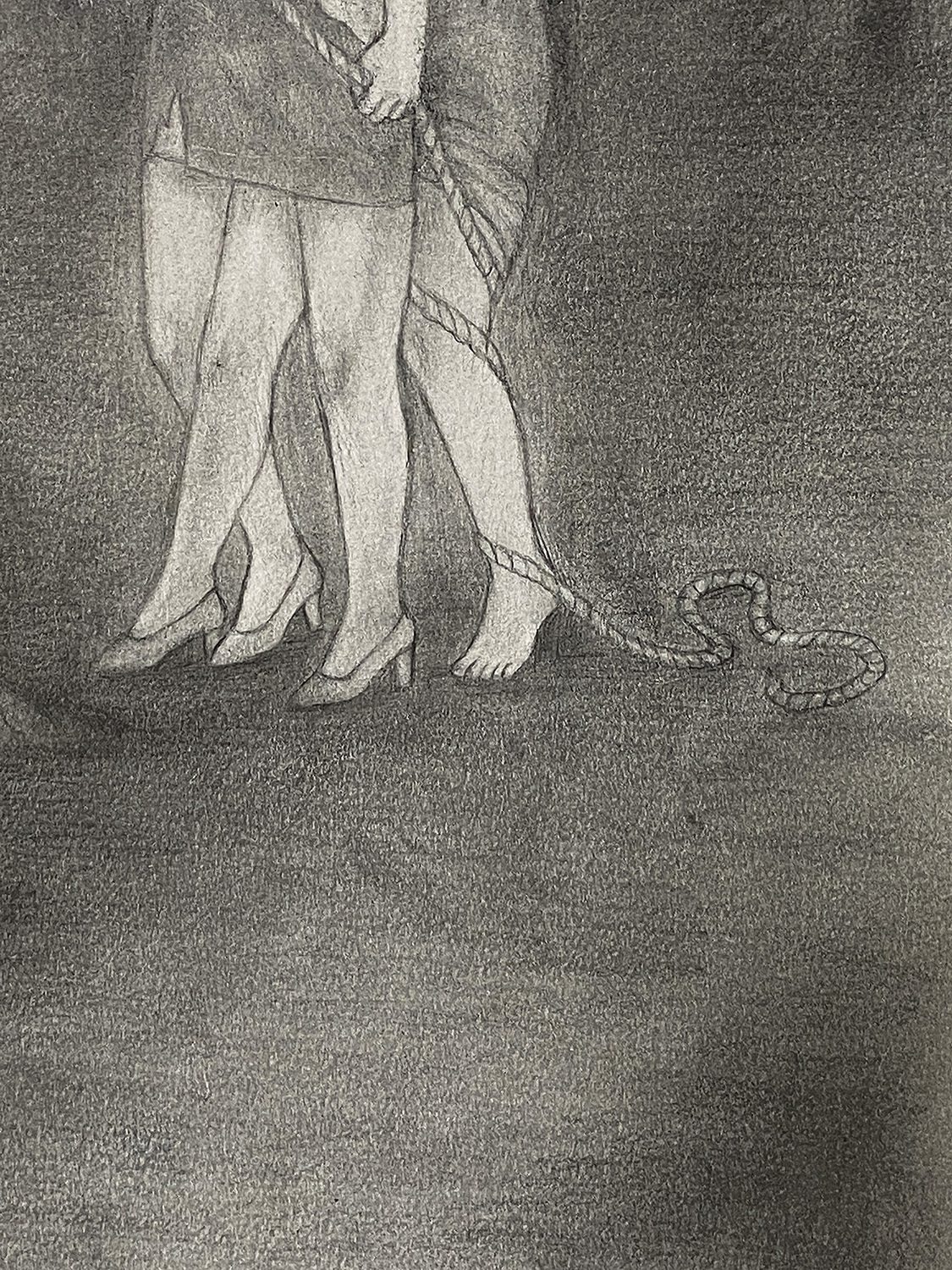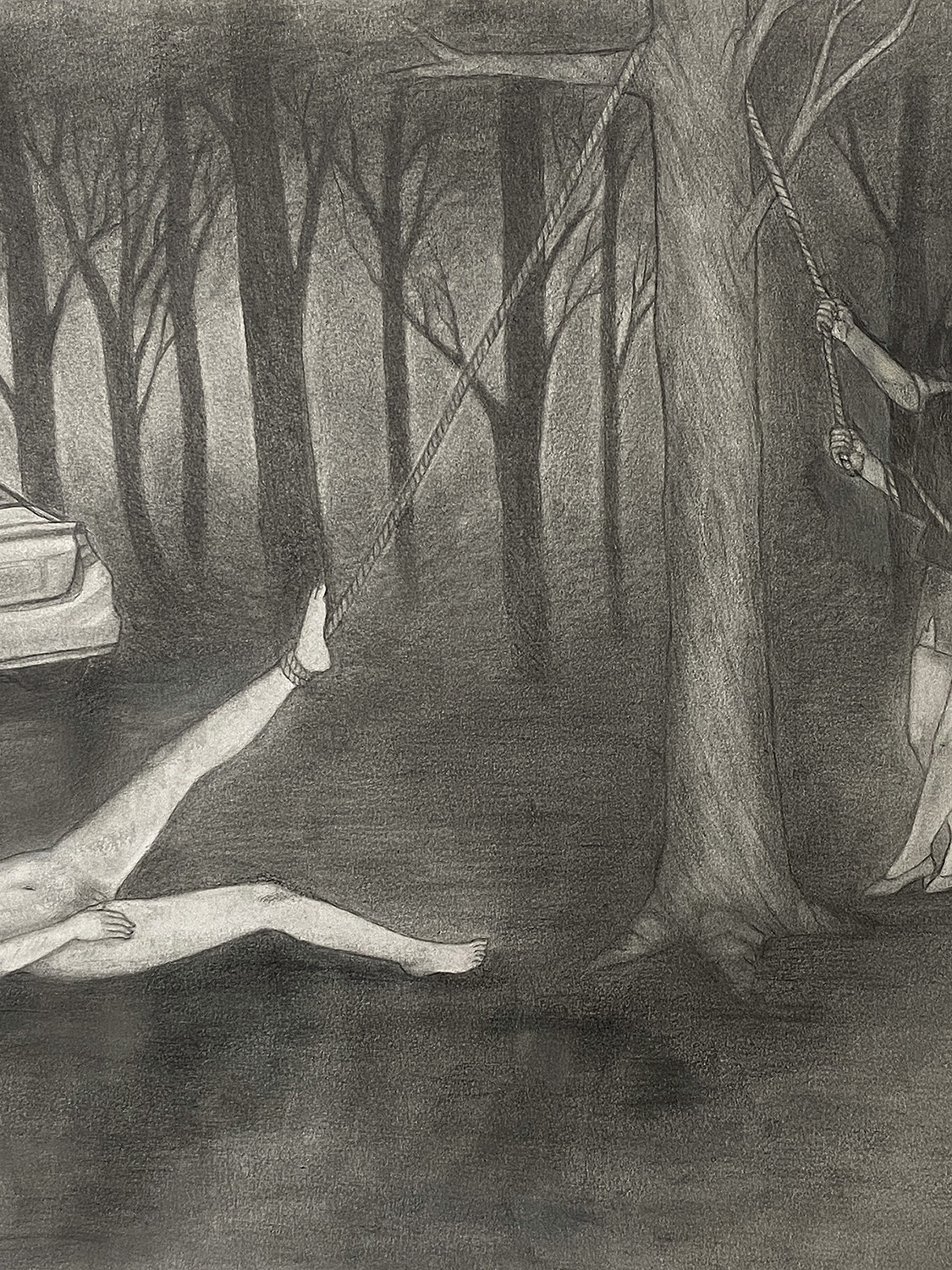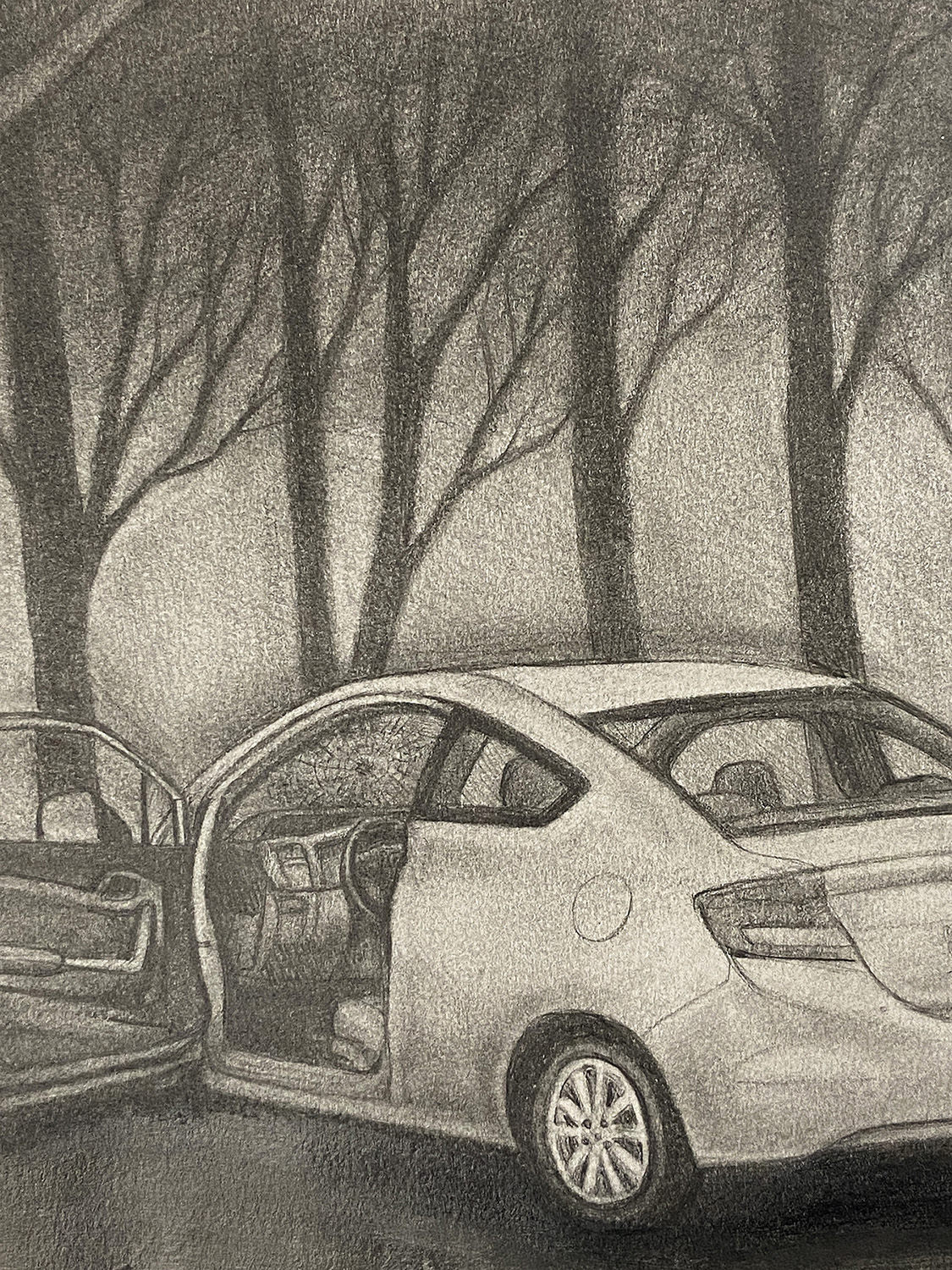 Car Door
styrofoam, spray foam, foam coat, acrylic paint, peacock down
34 x 23 x 2 in / 86.4 x 58.4 x 5 cm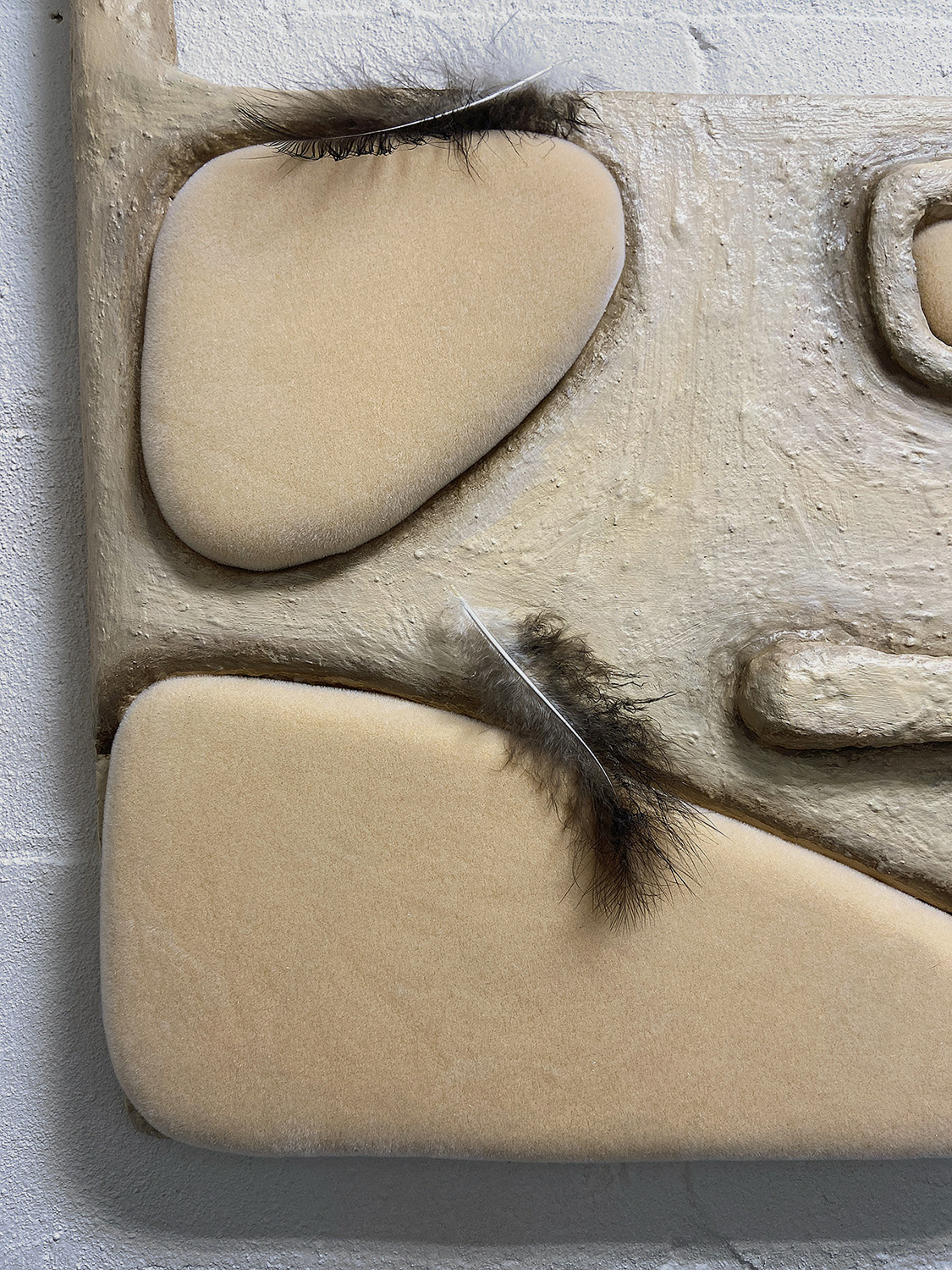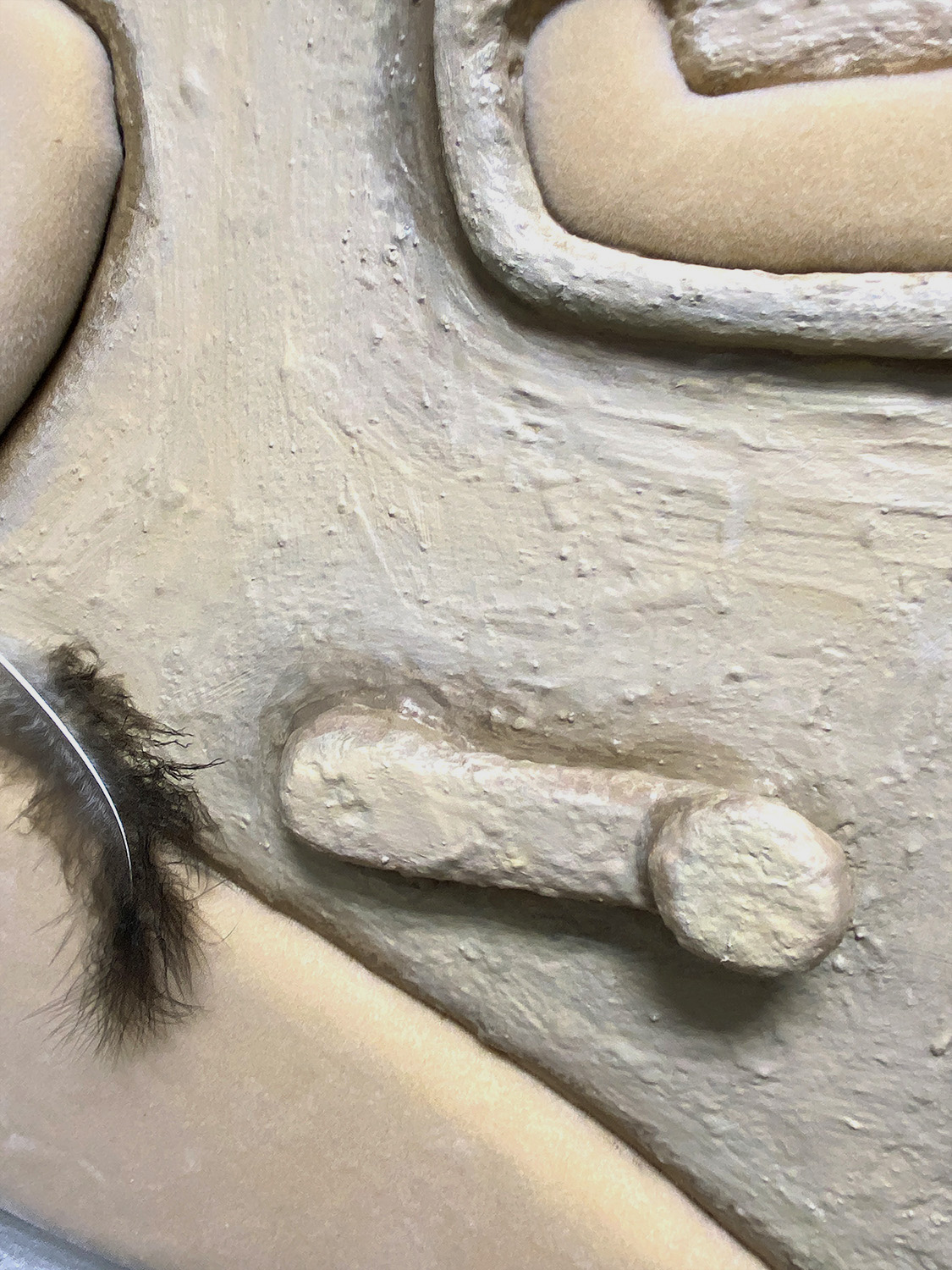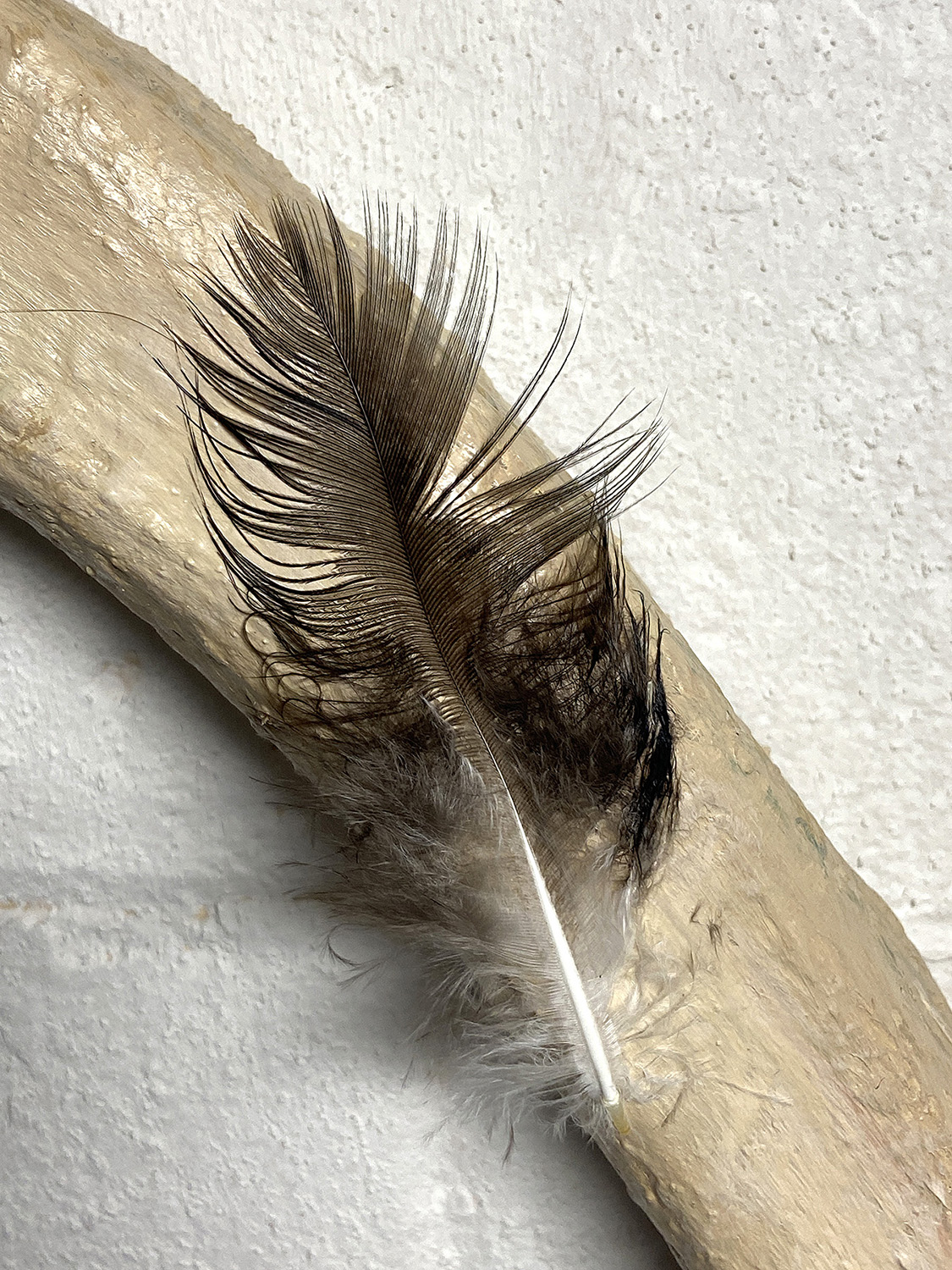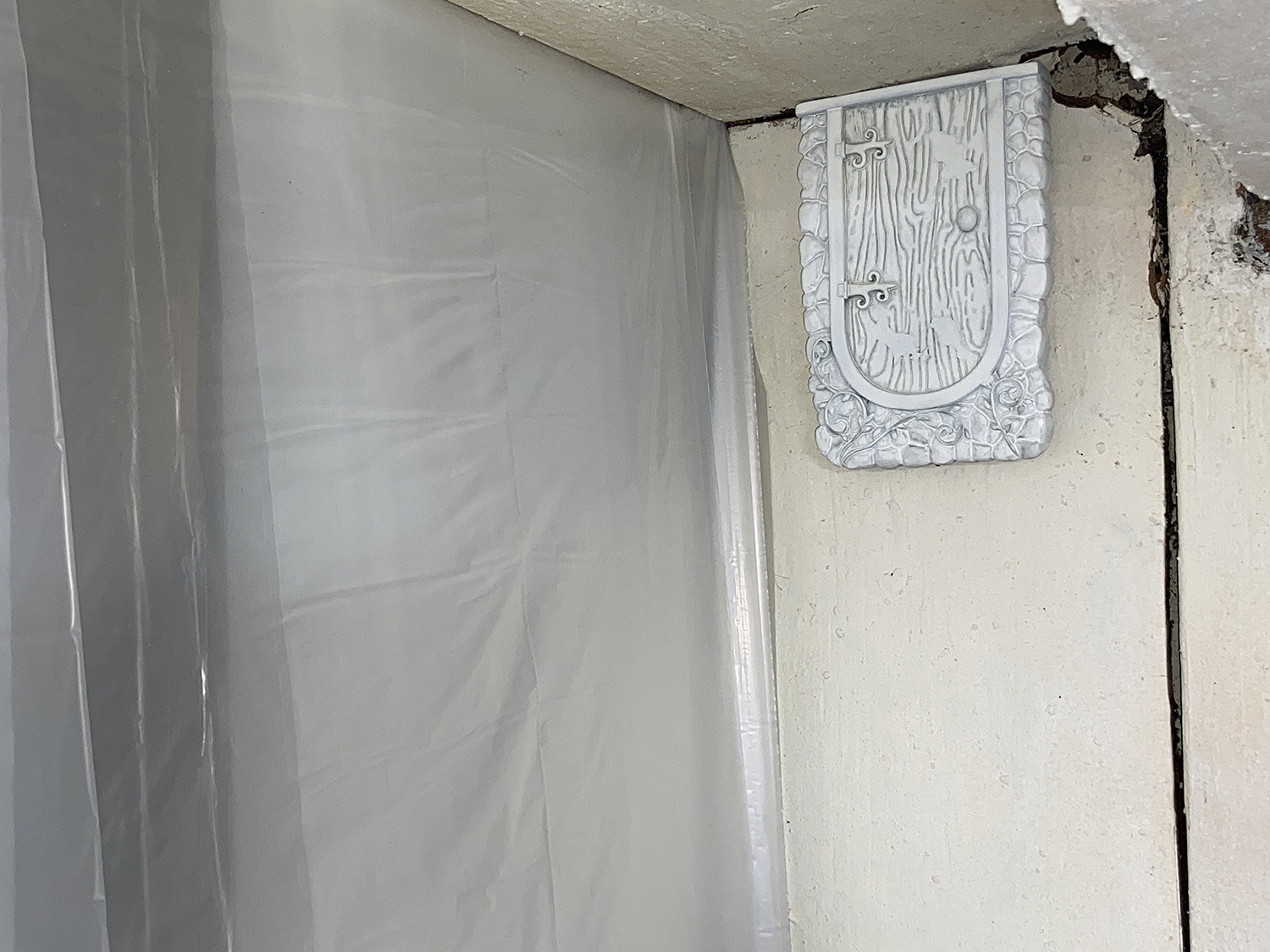 Fairy Door
found object, spray paint
4.5 x 7.5 in / 11.4 x 19 cm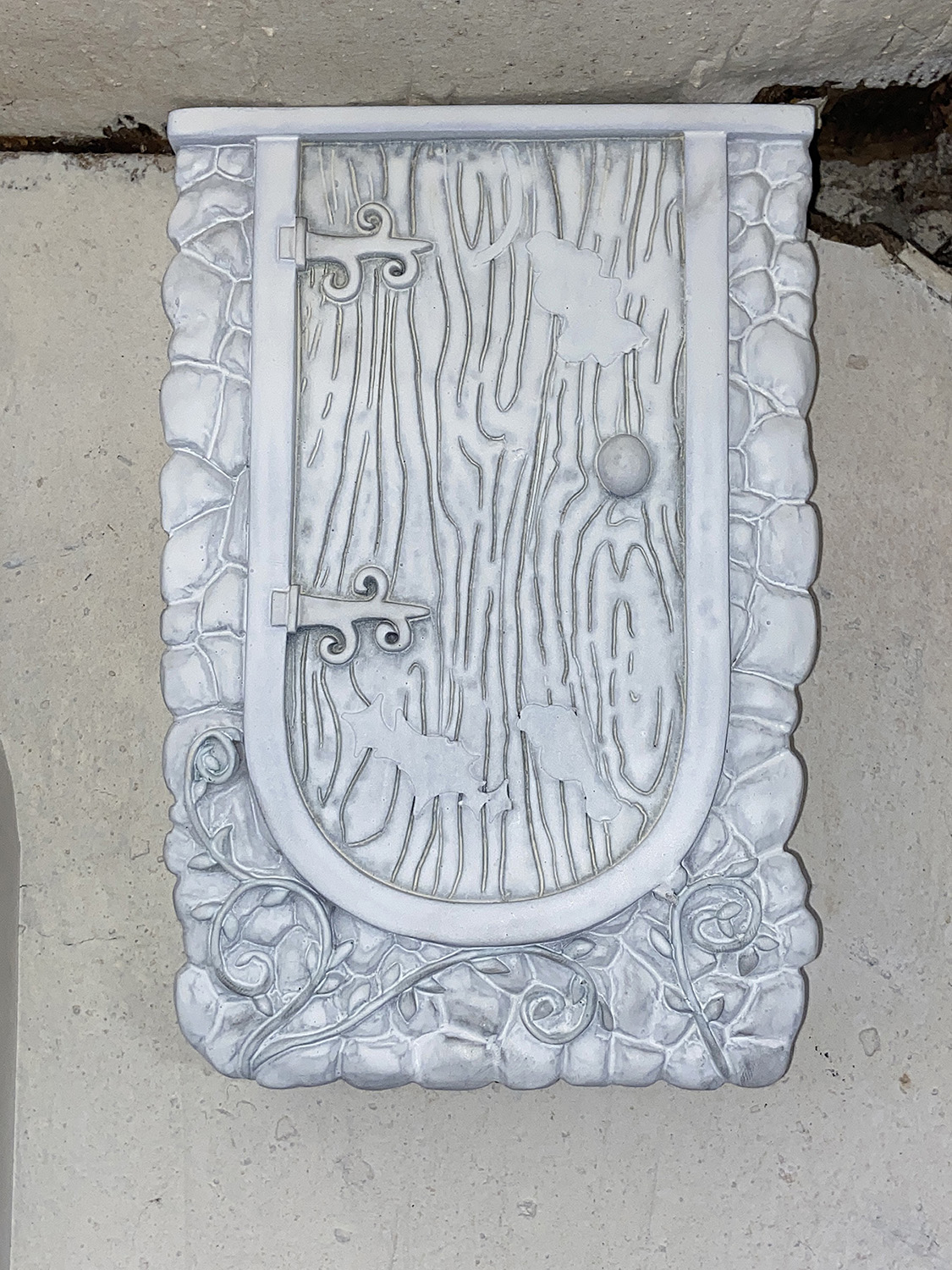 Bower of Bliss is an enchanted setting in the epic poem The Faerie Queene by Edmund Spenser. In her book Sexual Personae, Camille Paglia theorizes that Spenser's bower of bliss represents a feminine space of sexual domination: a shady, womb-like enclosed area where the hero is seduced away from his quest and kept in a state of "languid indolence and passivity" by a sorceress who erotically drains his energy.1


_____________________
1 Camille Paglia, Sexual Personae (New Haven: Yale University, 1990), 187-88.



~~~~~~~~~~~~~~~~~~~~~~~~~~~~~~~~~~~~~~~~~~~~~~~~~~~~~



Bio: Madeline Kuzak is an artist living and working in Detroit, Michigan. She received a B.A. in Art from Wayne State University in 2018. Recently, she had a solo show at darkZone in New Jersey and participated in a group show at ASHES/ASHES in NYC.