Julie Maurin - soaking in chemicals
Jan. 2021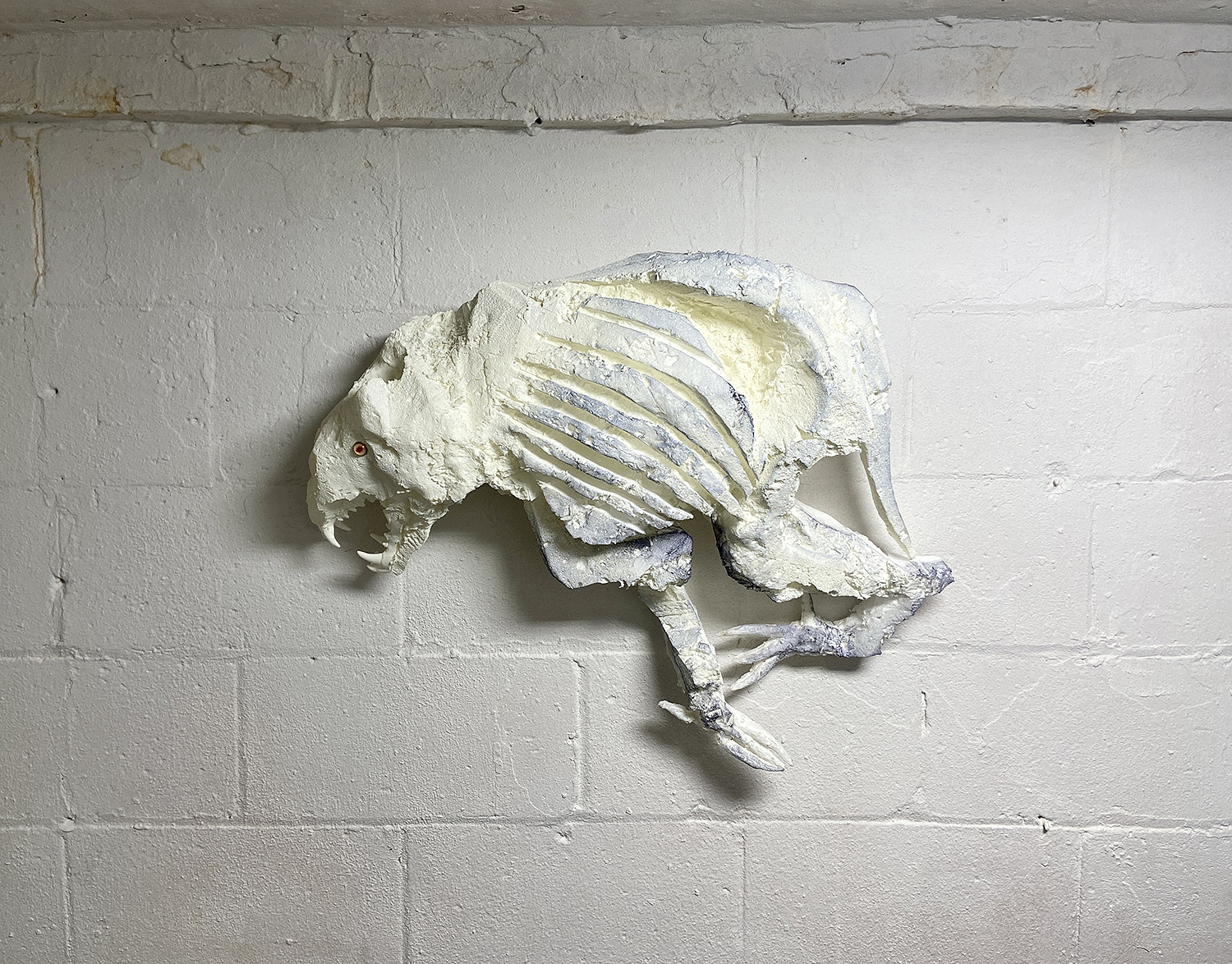 Fever To Kill
expanding foam, fox jaw, fake eye, shoe polish
27.6 x 11 x 7.9 in / 70 x 28 x 20 cm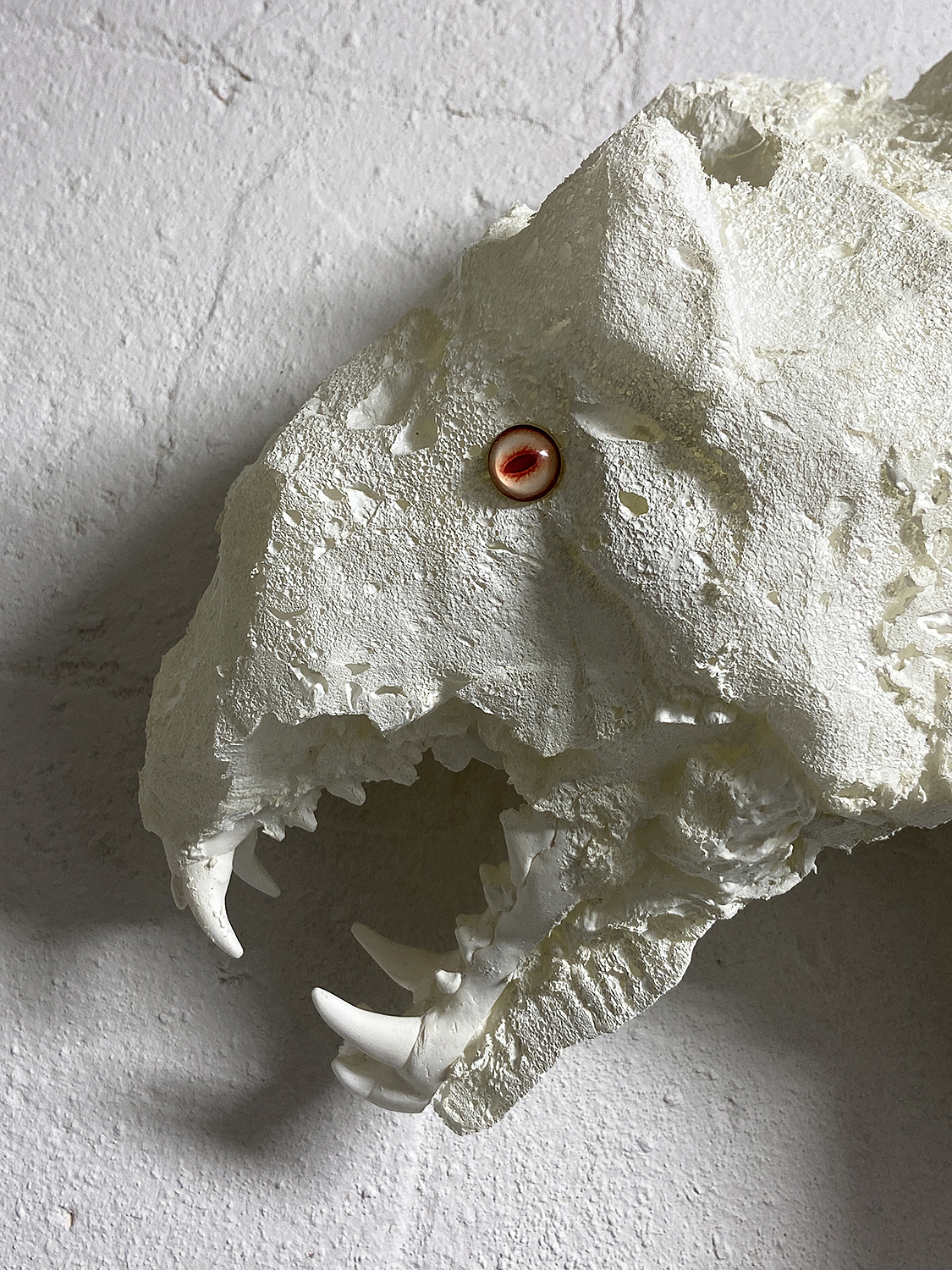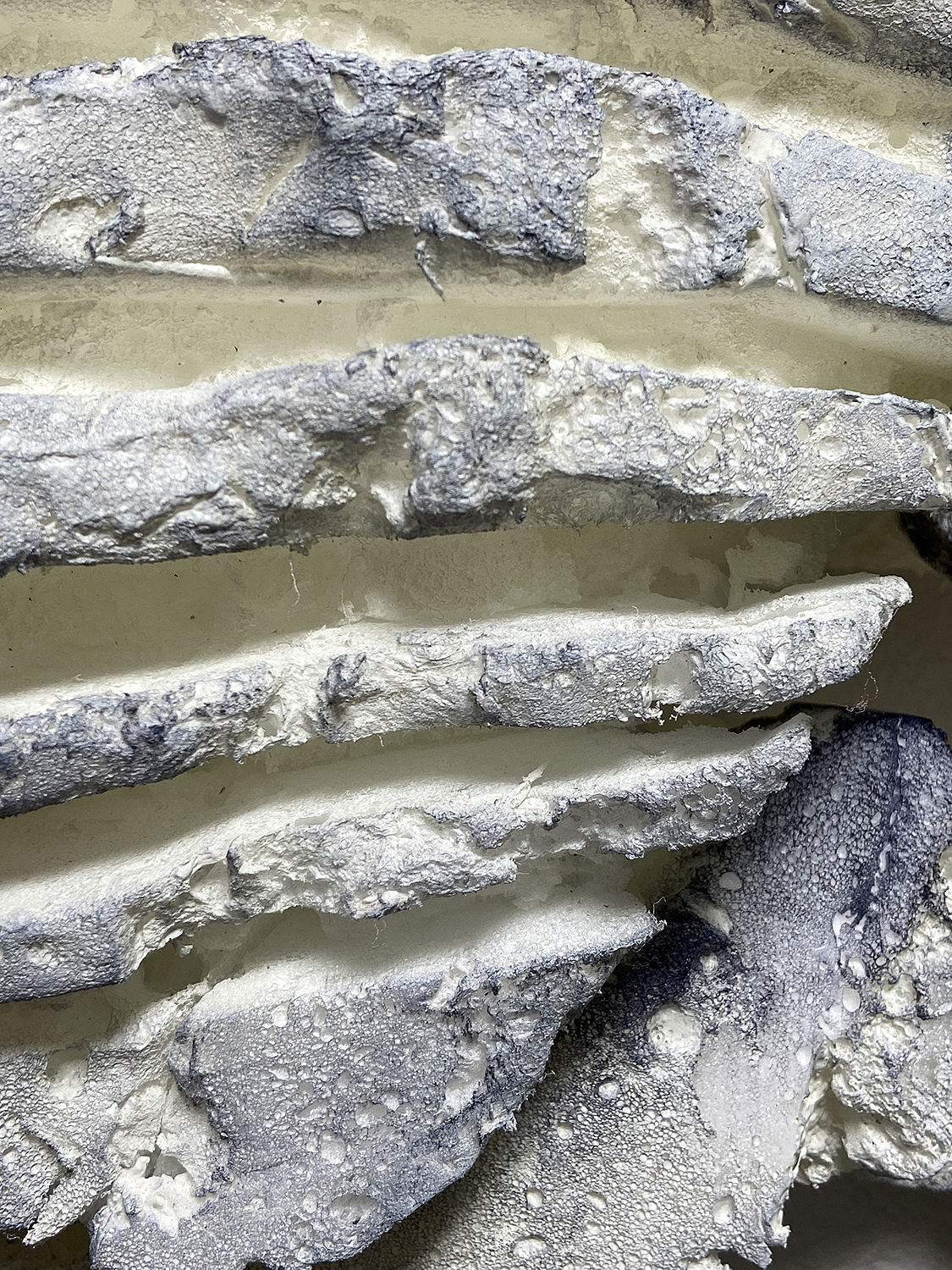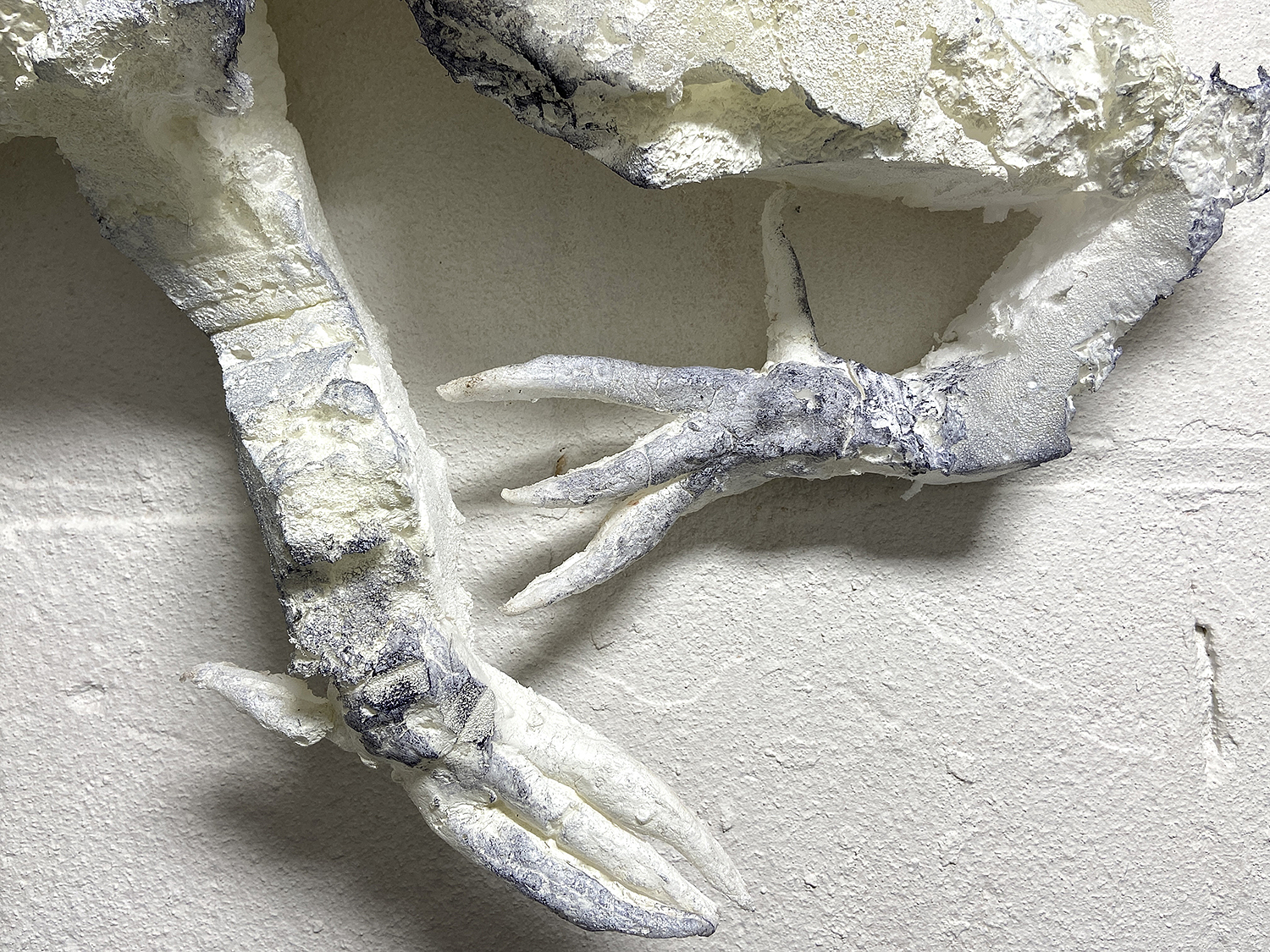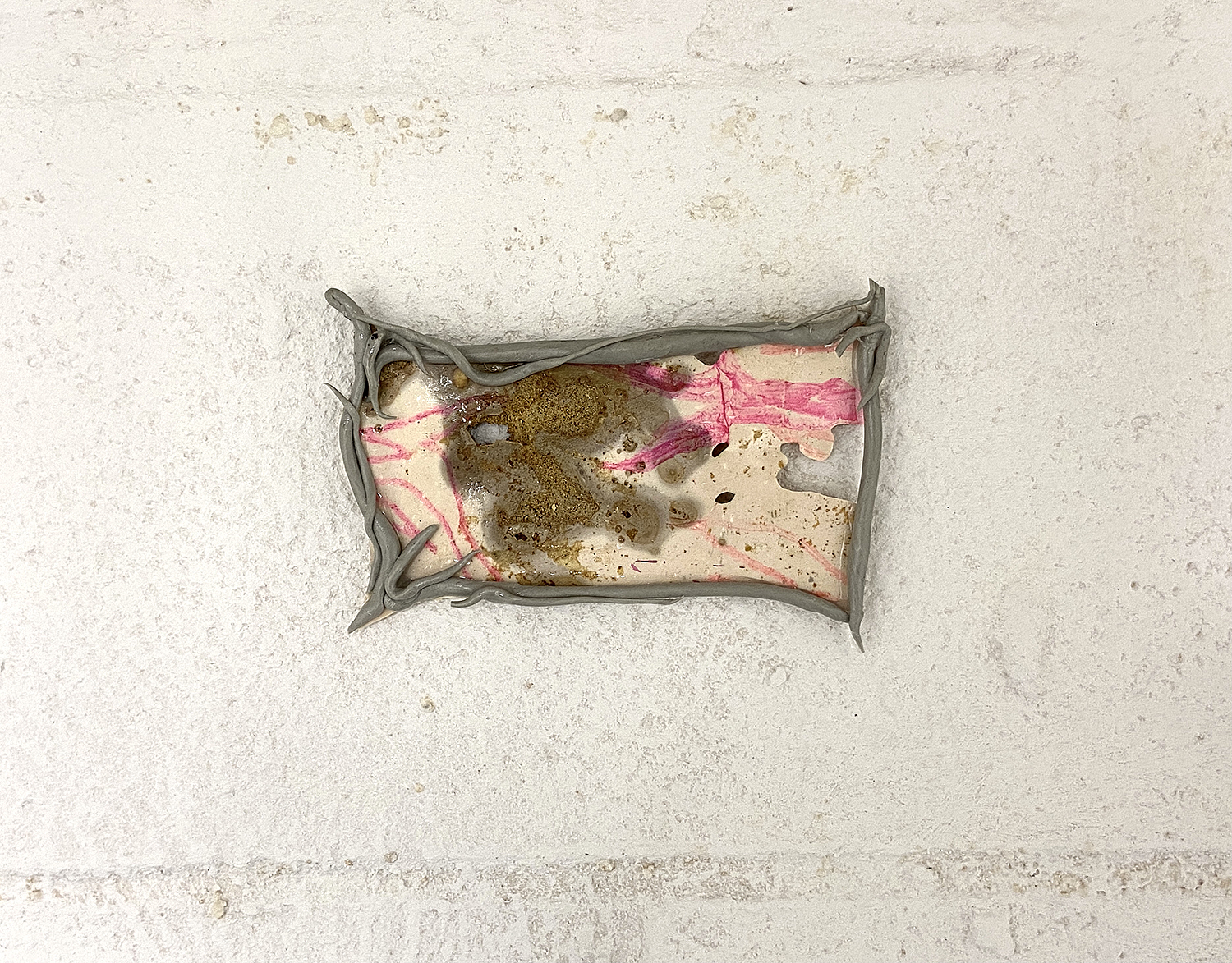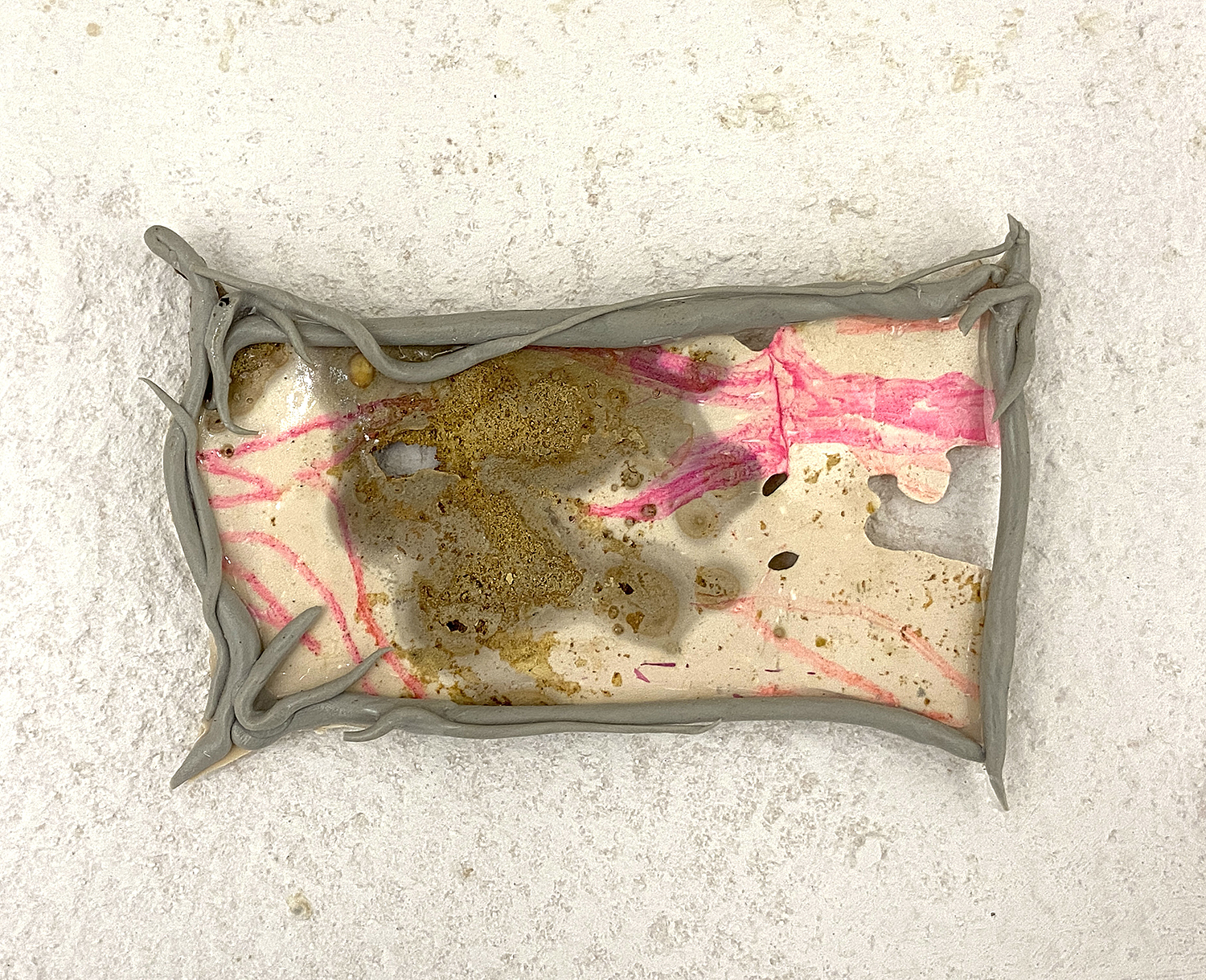 Stray Kid
epoxy clay, latex, iron sulfate, paint
2.8 x 5.1 x 0.6 in / 7 x 13 x 1.5 cm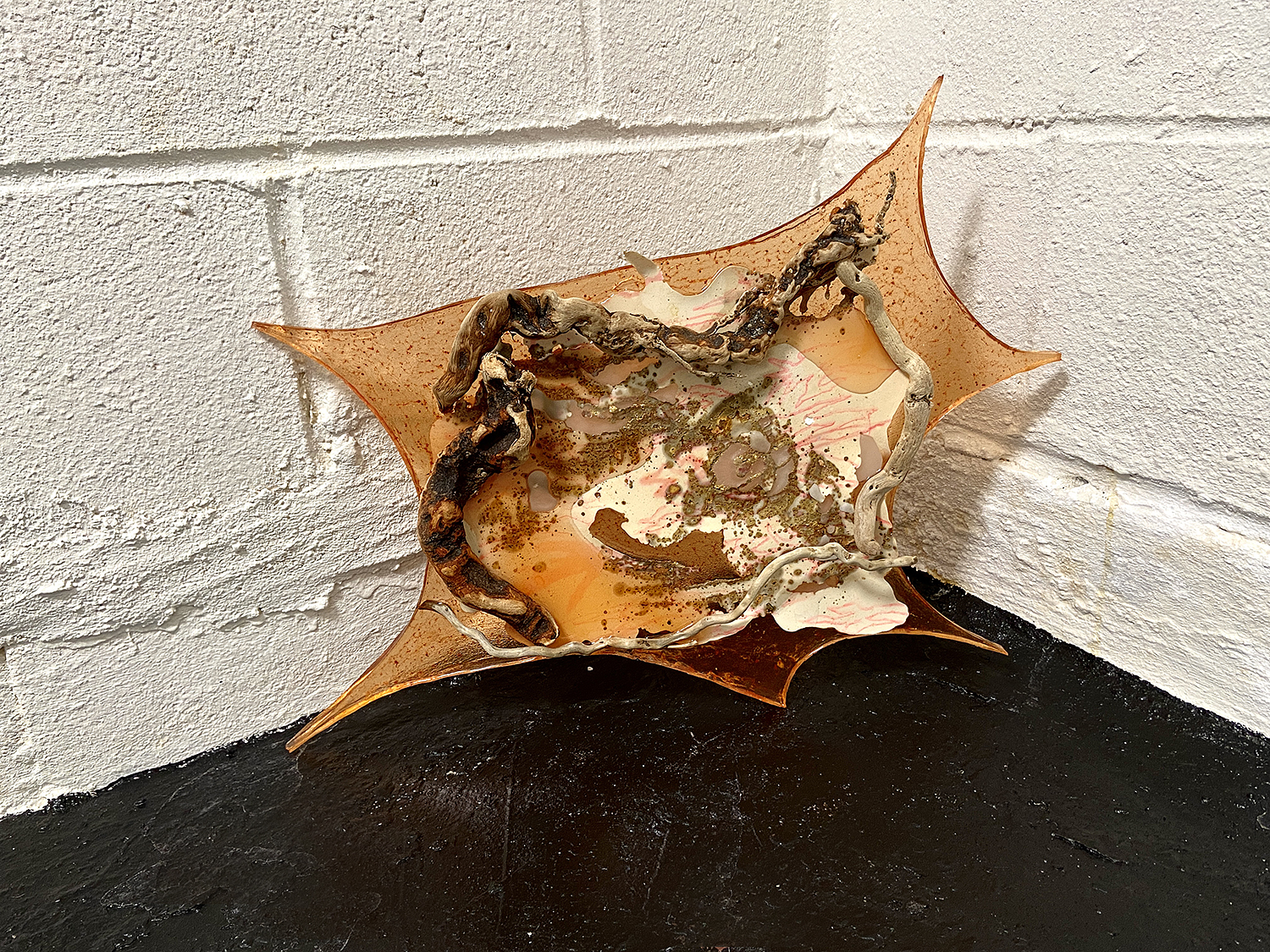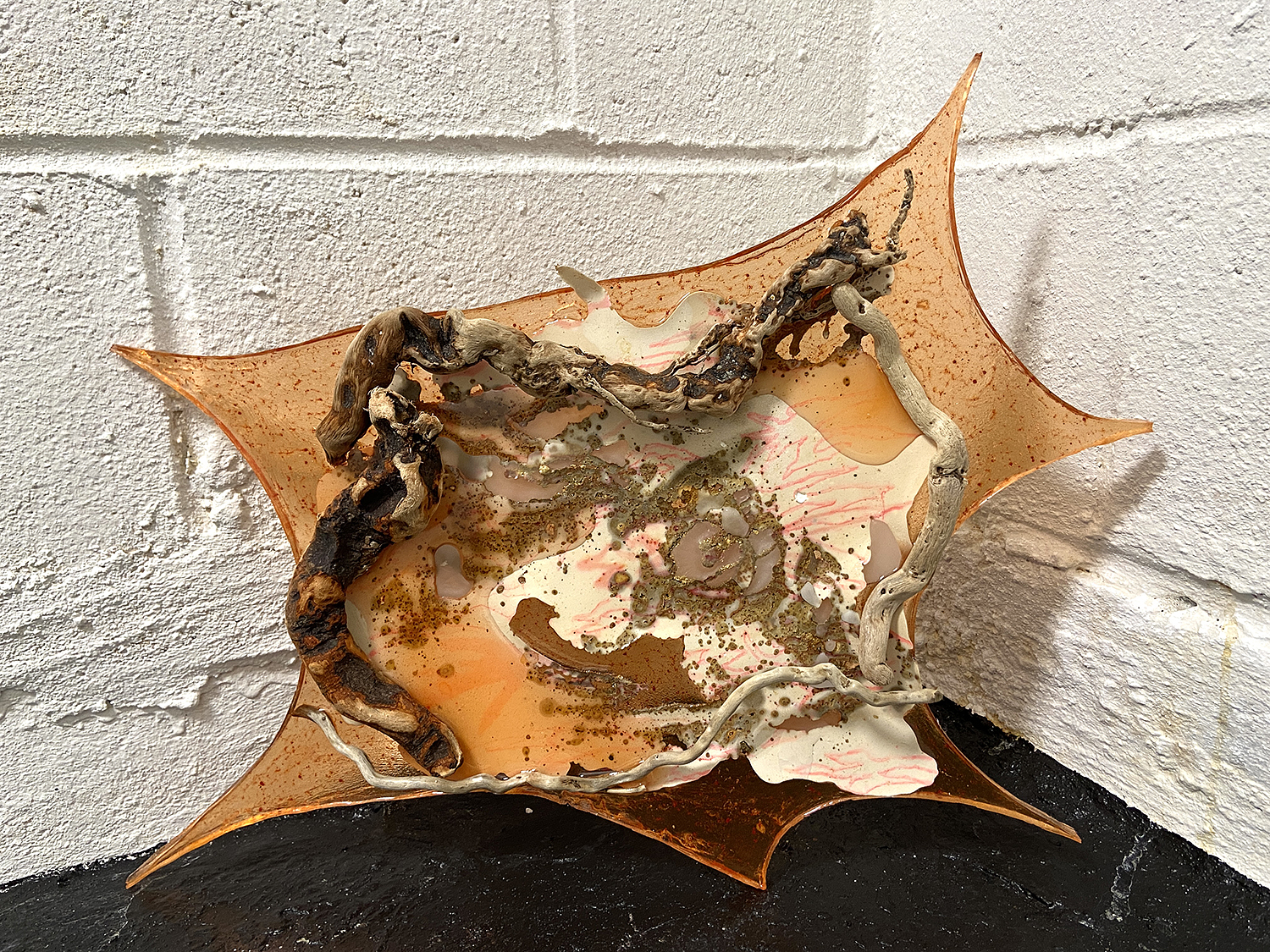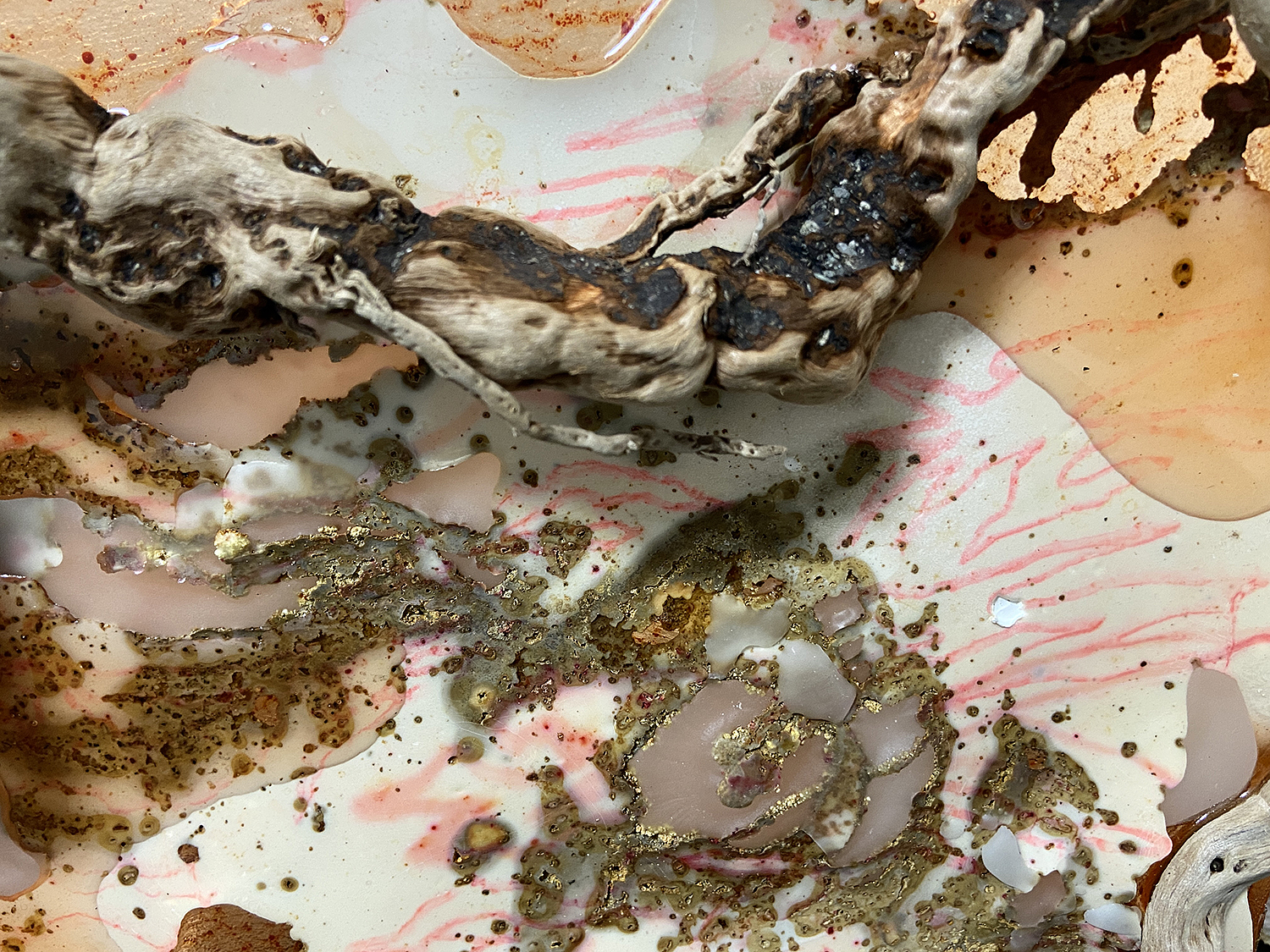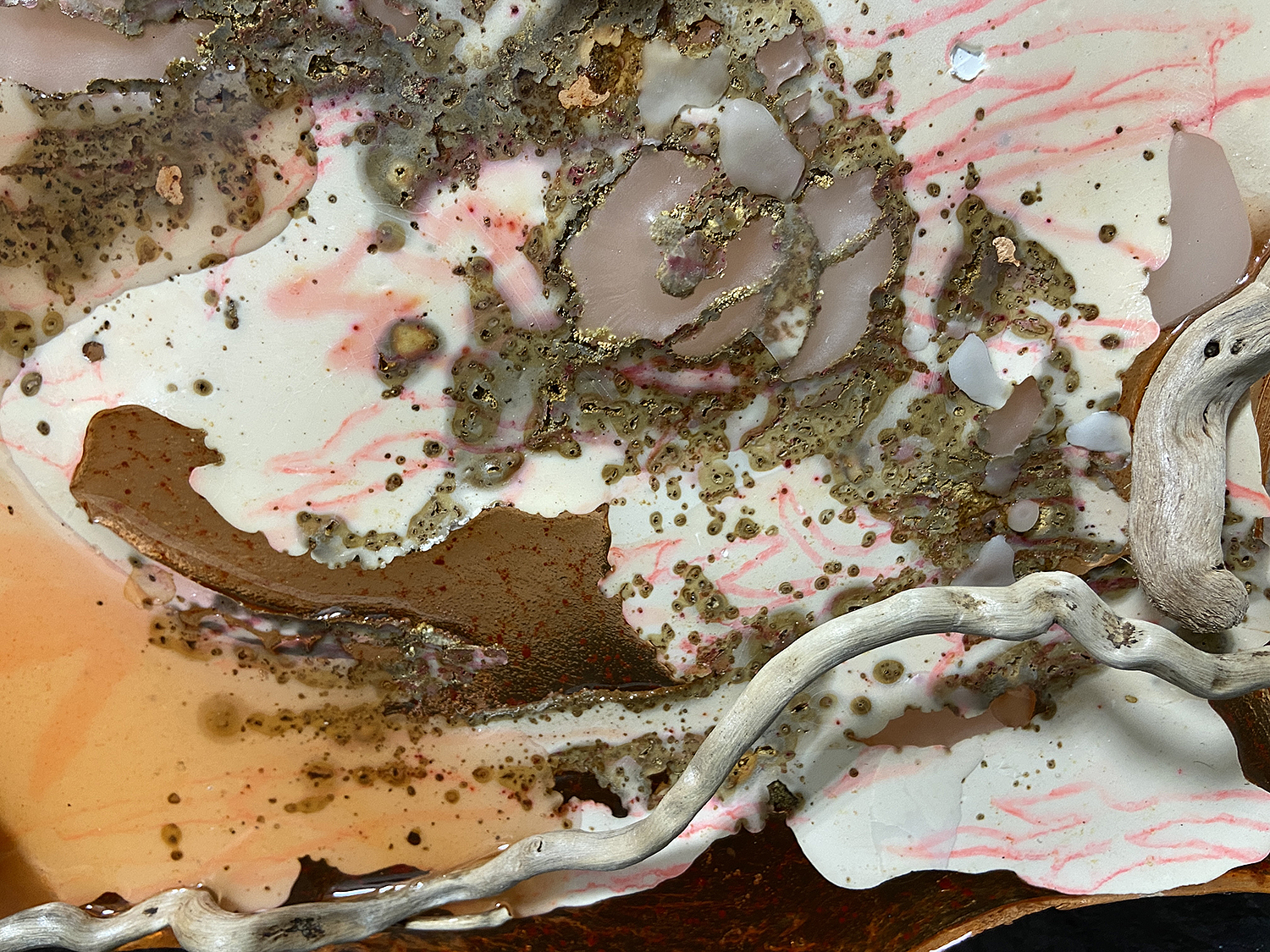 Born Victim
epoxy resin, latex, driftwood, iron sulfate, paint
22.8 x 13 x 2 in / 58 x 33 x 5 cm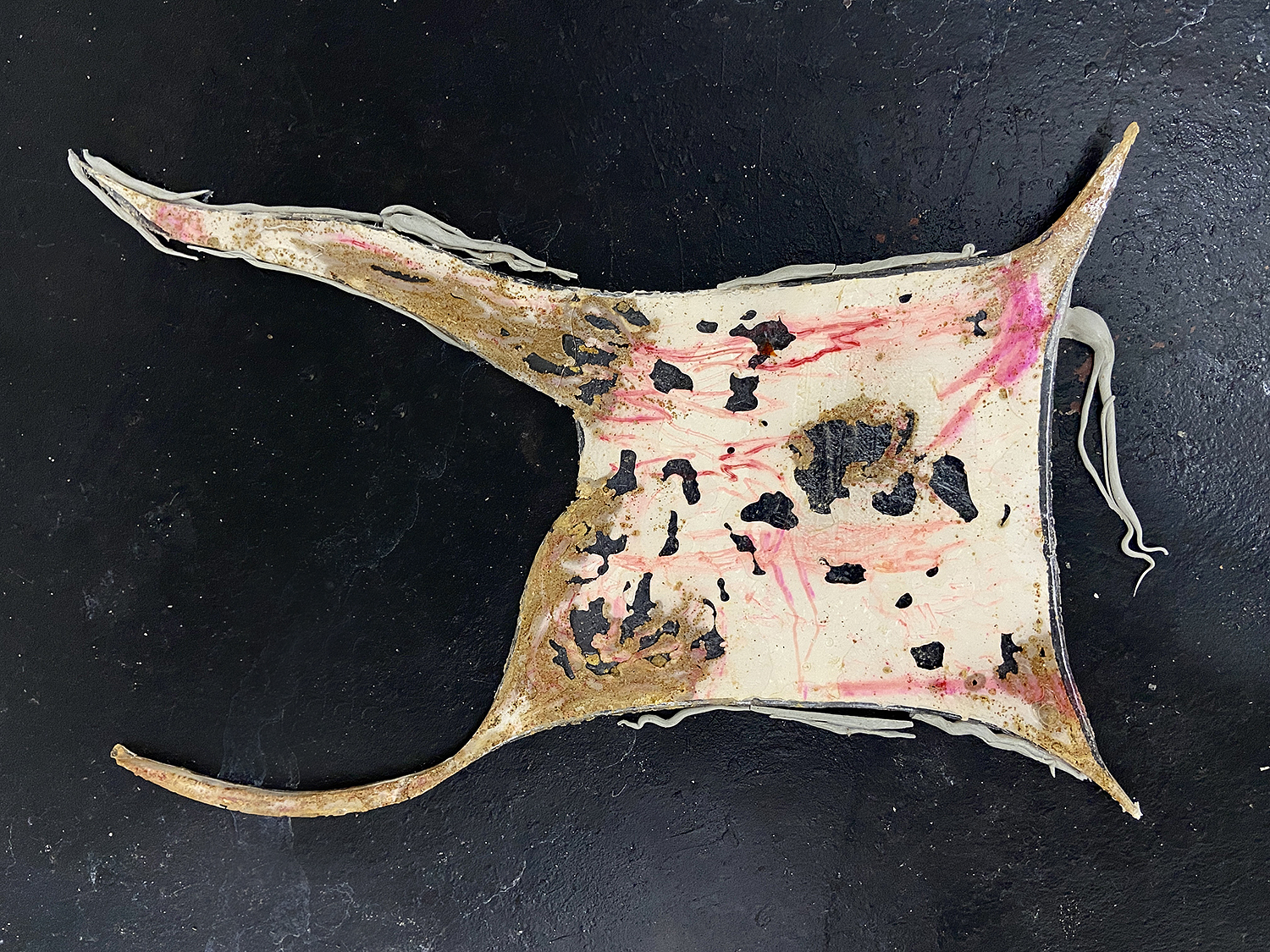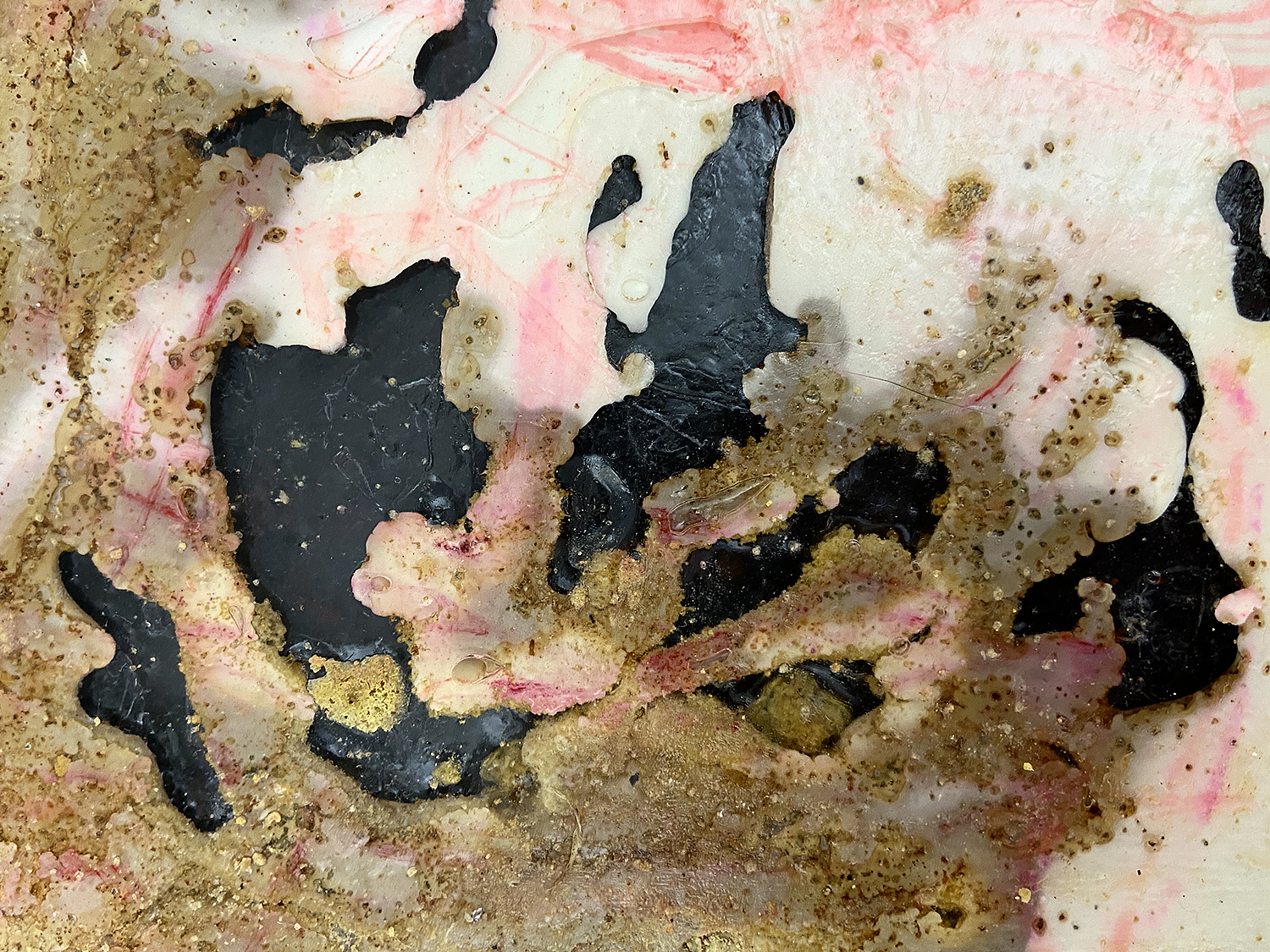 Glitter's All Wet
epoxy clay, resin, latex, iron sulfate, paint
30.3 x 20.5 x 0.8 in / 77 x 52 x 2 cm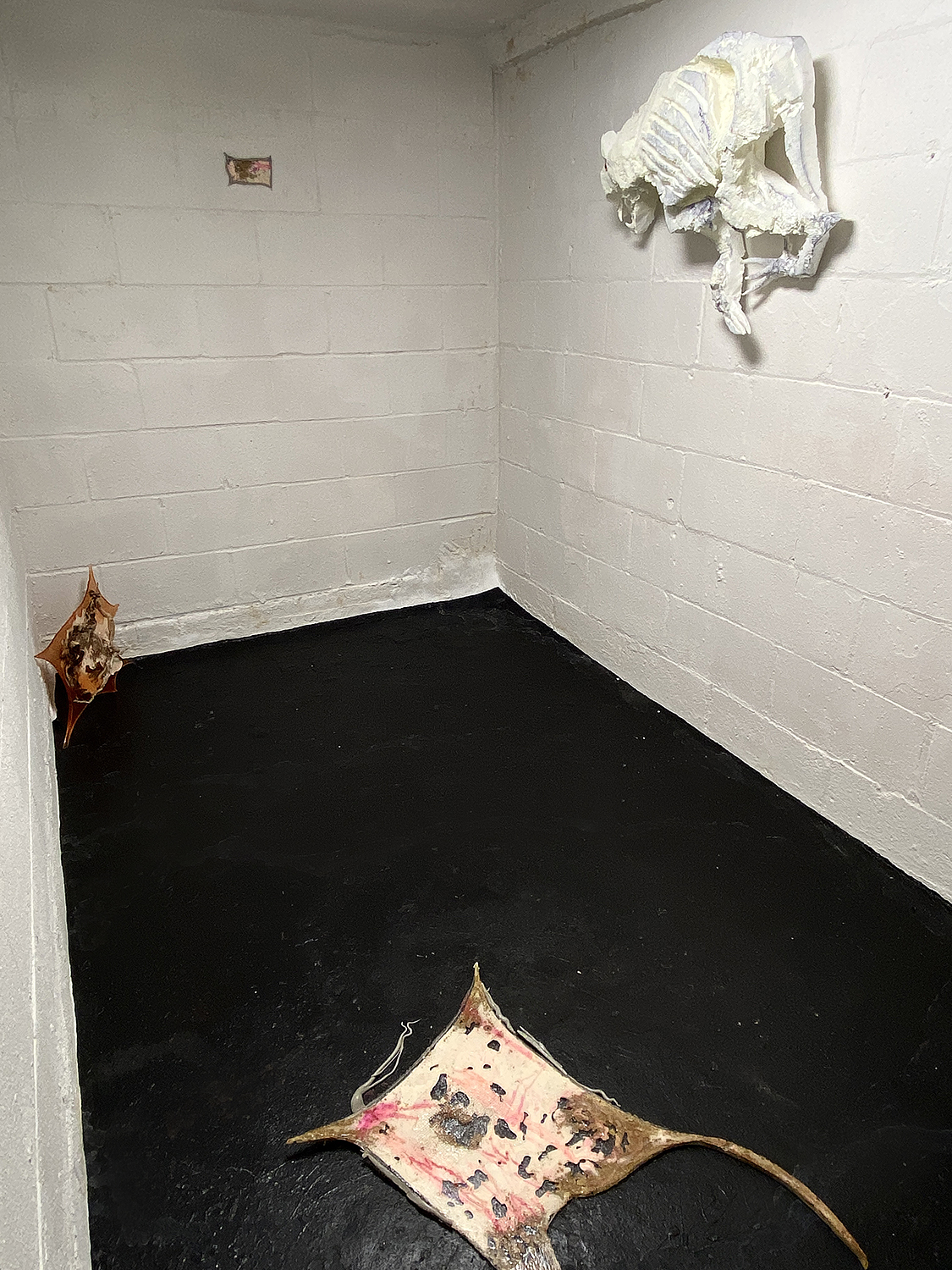 « Soaking in chemicals » results in a series of paintings made in the south of France.


Fluids are sinking from the ceiling and create a yellowish slick and bubbles on top of everything. I'm venturing outside. Things are melting down and crumbling under the burning orange sun. It creates this glow in the air and I can't see anything. Ashes are slowly falling from the sky and come to settle on my sticky face. I can hear the sound of the gas cylinders exploding. It's dark and I'm heading to the beach.

The whole scene slowly disintegrates.

The day after, the aimless or self-absorbed cultural elite awakens from a sleepless night, another one, although not for the usual reasons. Hundreds are dead and a relentless smell of smoke and despair has taken upon the usually reassuring and forgiving breeze of the now unrecognizable shores. And of course, the usual mess— cans, bottles, coins, somebody's wallet, somebody's jacket, food that had barely been touched and a newspaper on the floor with its title— « Mediterranean on fire ».



~~~~~~~~~~~~~~~~~~~~~~

Bio: Julie Maurin is an artist based between London and the south of France. She received her MA in sculpture from the Royal College of Art (London) in 2020 and also owns a BA from Ecole Nationale des Beaux-Arts (Lyon, France). Her work has been featured in various exhibitions internationally.